Bloem Dura Cotta Hanging Basket Planter Charcoal 12ea/12 in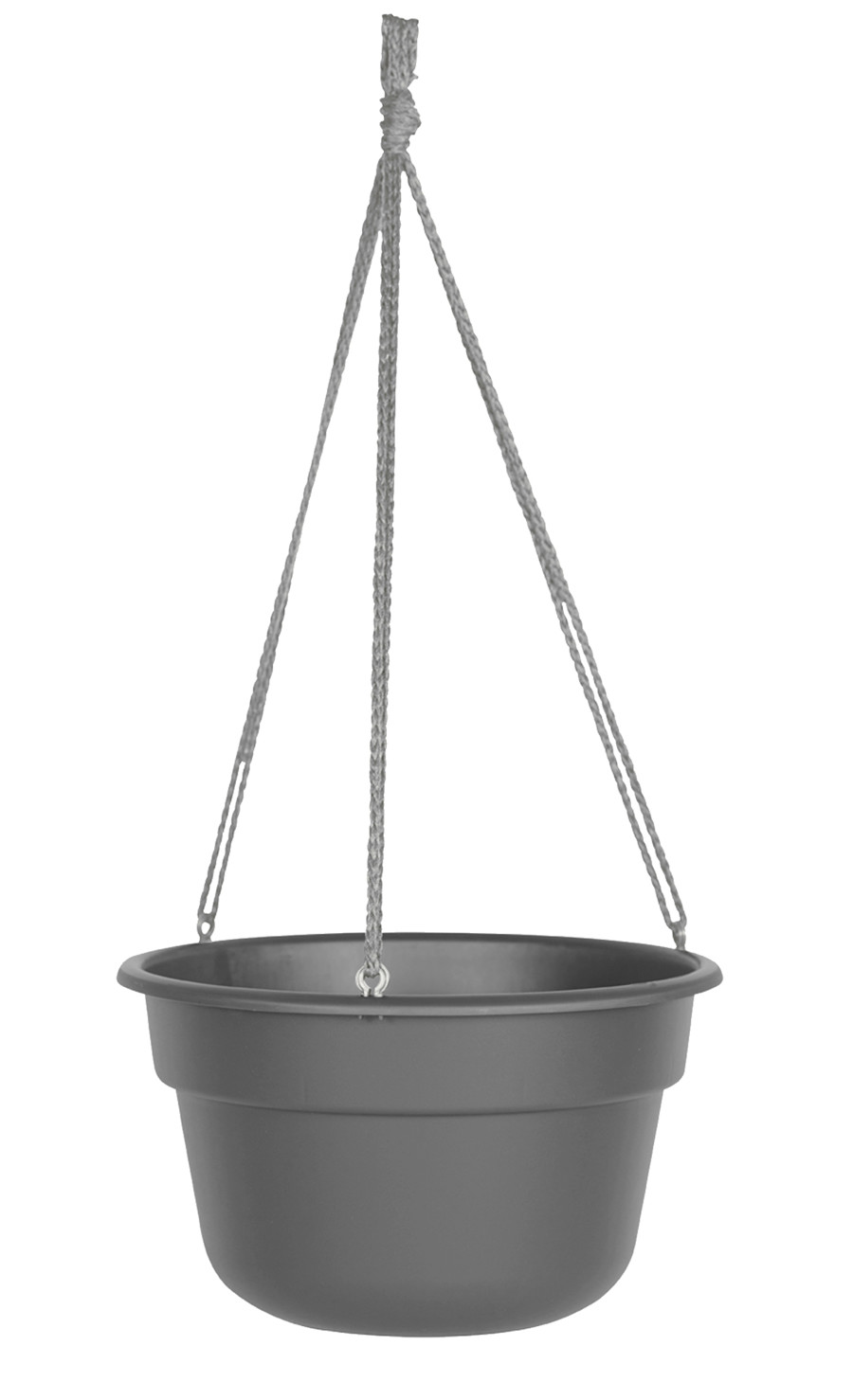 Manufacturer:

BLOEM LLC

Primary Materials:

Plastic, Resin

Private Label:

No

Rust Resistant:

Yes

Shape:

Round

Size:

12 Inches
The Bloem Dura Cotta Hanging Basket planter will quickly become one of your favorite pots because it helps keep your plants from drying out and will reduce the time you spend watering. Use indoors or outdoors.
Constructed of high-quality durable plastic resin. Maintenance free and easy to clean. UV-protected for fade resistance.
Self watering disk and hidden water reservoir ensures a consistent supply of water to your plants and prevents root rot.
Sealed bottom to prevent leakage indoors and easily removable drainage plugs if used outdoors. Includes macramé cord.
FDA approved resin for contact with edibles and food (plastic code 2 & 5).
Drainage Hole:

Yes

Product Gross Weight:

0.712 lb

Product Net Weight:

0.712 lb

Product Height:

6.750 in

Product Length:

12.380 in

Product Width:

12.380 in

Environment:

Outdoor; Indoor