Bloem Colonnade Pot Assortment 16in & 20in Pallet Forest Green, Dark Earth 1ea/48Pc
Bloem Colonnade Pot Assortment 16in & 20in Pallet Forest Green, Dark Earth 1ea/48Pc
100542070
MFG #: PLTCLN16-20-MIX2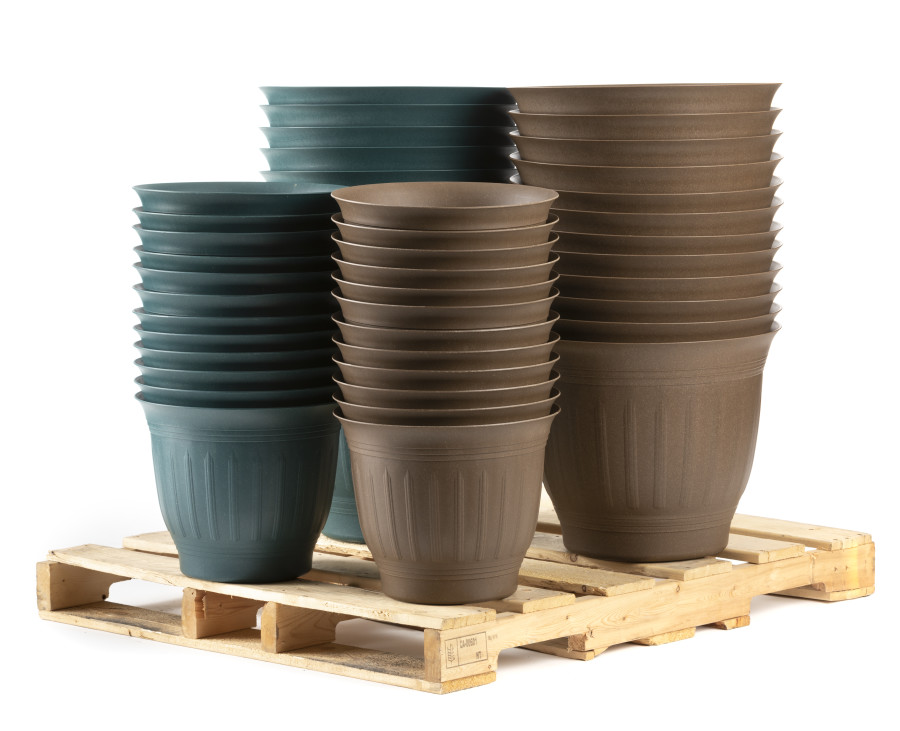 COLONNADE COLLECTION by Bloem: The Colonnade planter provides an eye-catching alternative look to traditional pots and planters. This lightweight, all-weather planter won't chip, rust, rot or peel. It can withstand the harsh outdoor elements as well as indoor mishaps with children and pets. Featuring a polished fine grain texture and matte finish. Made from wood resin blend and BPA free. Includes optional punch out holes for drainage. The beautiful Colonnade Planter is made of a wood-resin blend that gives it a natural, flecked look. It has a punch-out X for drainage and is great for indoors or out!
Polished fine wood grain texture with matte finish.
Sealed bottom to prevent leakage indoors. Optional knock-out drainage holes when used outdoors.
Made in the USA
plastic resin composite blend is UV stabilized to resist fading and last for many years.
This display contains two colors; Dark Earth and Forest Green. You will get 12 of each color in two sizes: 16" and 20" for a total of 48 planters.