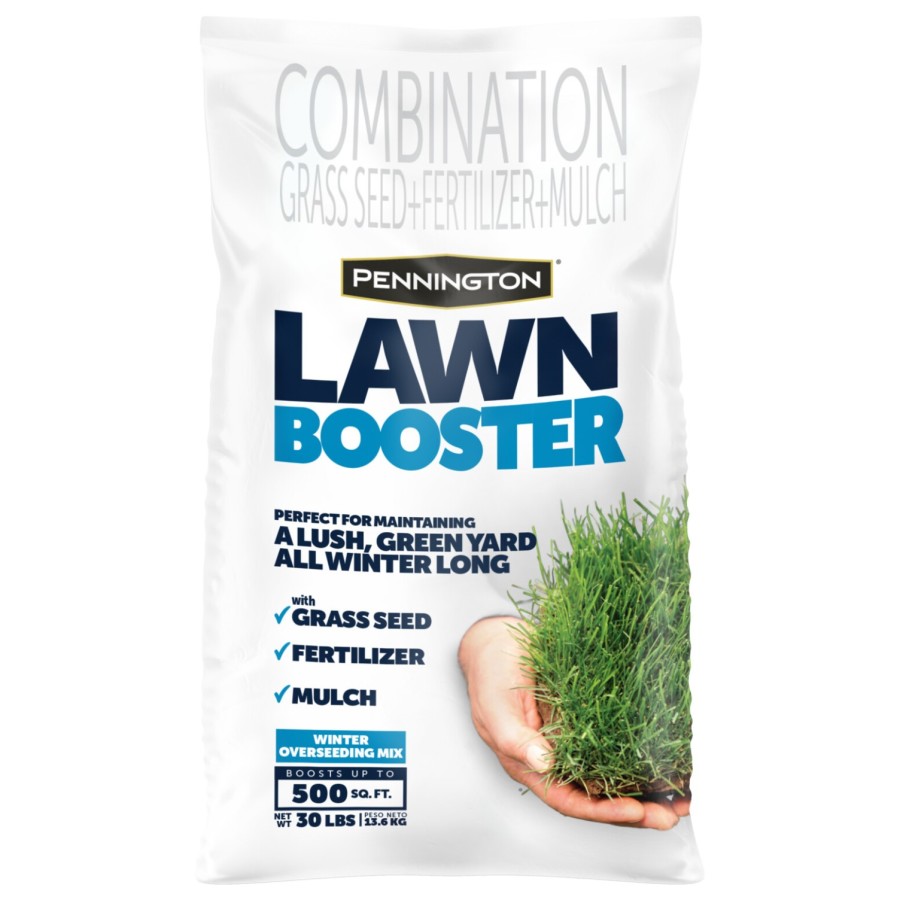 Grass Type:

Perennial Ryegrass

Manufacturer:

Central Garden and Pet

Max Coverage Area:

500

Planting Region:

Eastern, Midwest, North, Pacific Northwest, South

Planting Season:

Early Fall

Private Label:

No

Professional:

No

Size:

30 Pounds
Lawn Booster Winter Overseeding is a perfect mix of grass, mulch, and fertilizer for overseeding your warm season lawn before winter. The grass is perennial ryegrass, so it will come in a darker green than annual rygrass. The Fertilizer will help the lawn grow. The mulch will help with water retention and slowly degrade over time.
A Lush, Green yard All Winter Long
Everything you need for successful overseeding: Grass Seed, Fertilizer, and Mulch
Designed for application by hand or spreader
Mulch made of 100% natural material that will biodegrade into the soil as the grass grows
Safe for use around children, pets, and plants
Boosts up to 500 sq ft
Additional Features
Ingredients
Instructions
Planting Specifications
Product Gross Weight:

30.420 lb

Product Net Weight:

30.000 lb

Product Height:

26.000 in

Product Length:

3.500 in

Product Width:

16.000 in

Insect Resistance:

Medium

Packaging Type:

Bag

Plant Life Cycle:

Perennial

Seeding Depth:

1/4 in

Seeding Rate:

Overseeding: 30 lbs./500 sq ft
Nitrogen (N) Content:

9

Phosphorus (P) Content:

0

Potassium (K) Content:

0
Battery Required:

No

Batteries Included?:

No
Days to Maturity:

7-21 days

Disease Resistance:

Medium

Drought Tolerance:

Medium

Light Requirement:

4-8 Hours of Sun

Mowing Height:

3 in

Shade Tolerance:

Low

Sun Tolerance:

Moderate

Traffic Tolerance:

High