Alpine Metal Sunflower Garden Stakes Assorted 12ea
Alpine Metal Sunflower Garden Stakes Assorted 12ea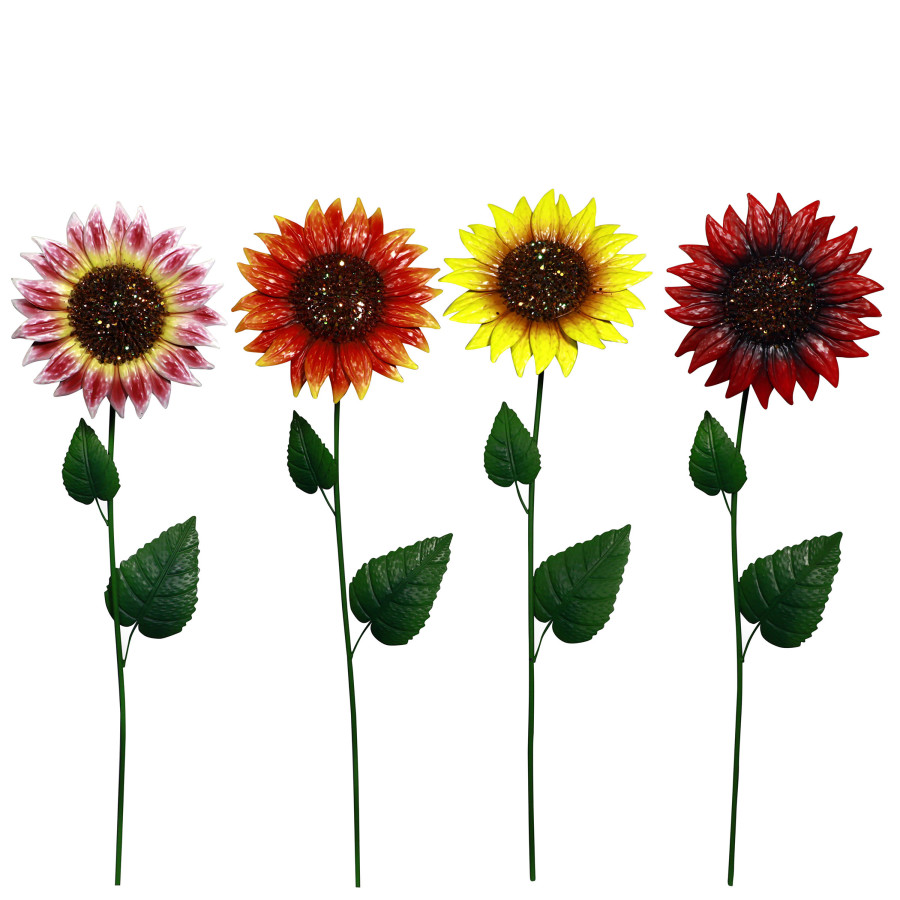 Alpine's Colorful Metal Sunflower Garden Stake will have your yard space sparkle as soon as the sun shines. Four different colors in an assorted display of 12, the sunflowers feature an all metal stake with a vibrant glitter center. Standing at 34 inches tall, the colorful sunflower will definitely turn heads in any garden or outdoor space. Bring the sunflower garden right to you, with an extra glittery flare! It measures 9" L x 7" W x 34" H.
Garden Outdoor Décor: Painted in 4 different colors (yellow, orange, pink and red) with glitter centers
Durable Garden Décor: Made from quality, outdoor safe metal for stability and durability
Perfect Addition: An appealing way to accent your garden with these colorful glitter sunflower garden stakes.