BioAdvanced Natria Home Pest Control Ready to Use 4ea/24 oz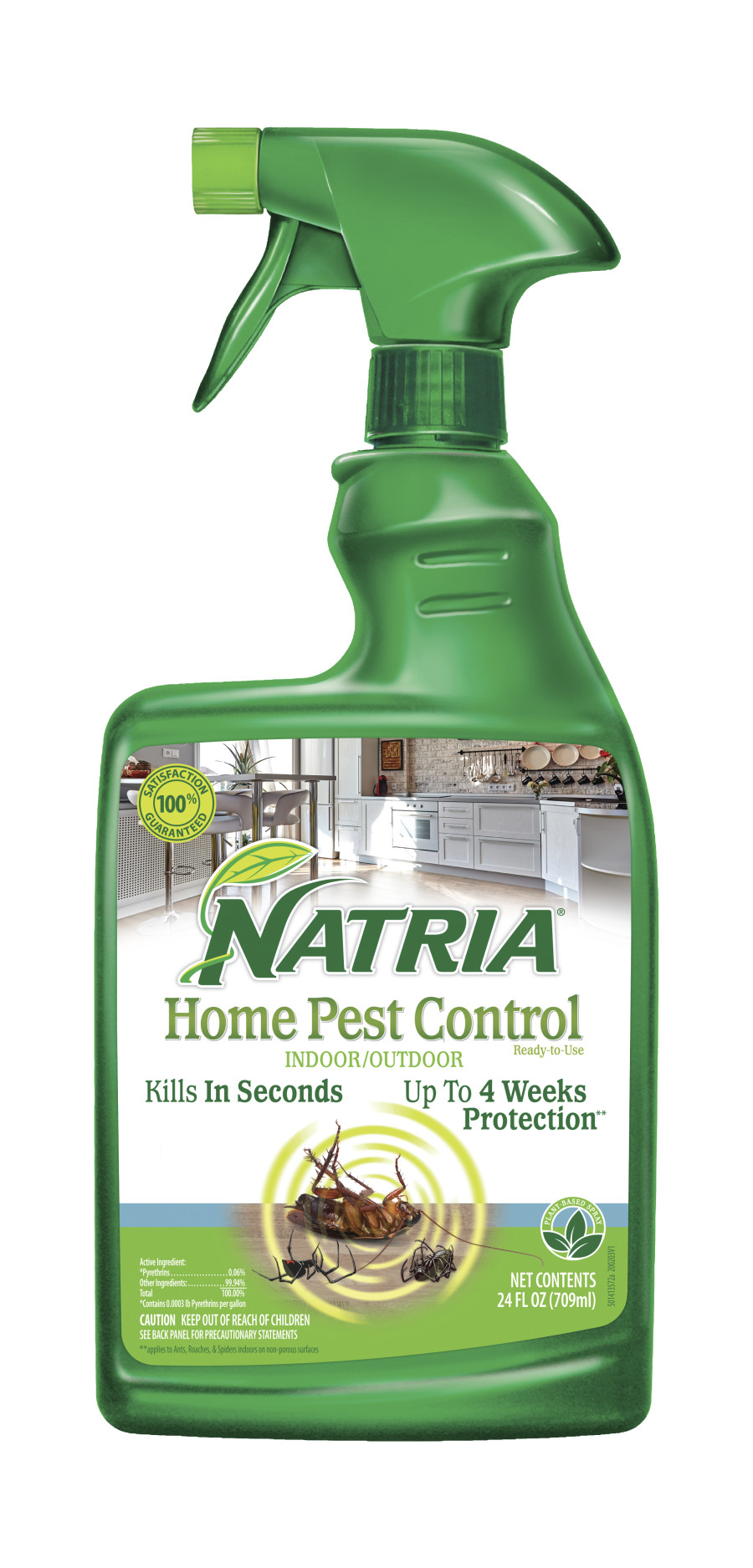 Form:

Liquid Ready to Use

Manufacturer:

SBM LIFE SCIENCE CORP

Private Label:

No

Professional:

No

Size:

24 Ounces

Target Pests:

Ants, Black Widow Spiders, Carpenter Bees, Earwigs, Fleas, Flies, Hornets, Mosquitos, Roaches, Scorpions, Silverfish, Spiders, Ticks, Wasps, Yellow Jackets

Usage Sites:

Around The Home, Home Perimeter
This product kills insects for up to 1 month indoors with a single application and can be applied around the home both indoors and outdoors. Convenient and easy to use, controlling insect pests in and around your home has never been easier.
Up to 1 Month Protection
Kills by Contact; Kills in Seconds
Contains Botanical Insecticides
Kills Roaches, Ants, Fleas, Ticks, Spiders, Earwigs, Silverfish, Scorpions, Black Widow Spiders and Other Insects
Additional Features
Product Label
Ingredients
Instructions
Safety
Specifications
Product Gross Weight:

2.340 lb

Product Net Weight:

1.500 lb

Product Height:

11.250 in

Product Length:

5.000 in

Product Width:

2.190 in
Active Ingredients:

Pyrethrins
Application Method:

Spray

Battery Required:

No

Batteries Included?:

No

Assembly Required?:

No

Use Instructions:

General surface applications, spot treatments, crack & crevice sprays, or void injections (spray or mists). Shake well. Hold sprayer 12 inches from surface being sprayed.

Storage Instructions:

The storage area must be dry, well-lit, and well-ventilated. Keep pesticide storage areas clean. Clean up any spills promptly.
Safety Warnings:

Avoid contact with skin or clothing.; Wash hands thoroughly with soap and water after handling and before eating, drinking, chewing gum, using tobacco, or using the toilet. ; Wash all contaminated clothing with soap and hot water before reuse.; Do not mix or allow coming in contact with oxidizing agent. Hazardous chemical reaction may occur.; This product is toxic to aquatic organisms, including fish and invertebrates. To protectthe environment, do not allow pesticide to enter or run off into storm drains, drainage ditches, gutters or surface waters. Applying this product in calm weather when rain is not predicted for the next 24 hours will help to ensure that wind or rain does not blow or wash pesticide off the treatment area. Rinsing application equipment over the treated area will help avoid run off to water bodies or drainage systems.This product is highly toxic to bees exposed to direct treatment on blooming plants. Do not apply or allow to drift to blooming crops or weeds while bees are actively visiting the treatment area.
Effective Duration:

Up to 30 Days