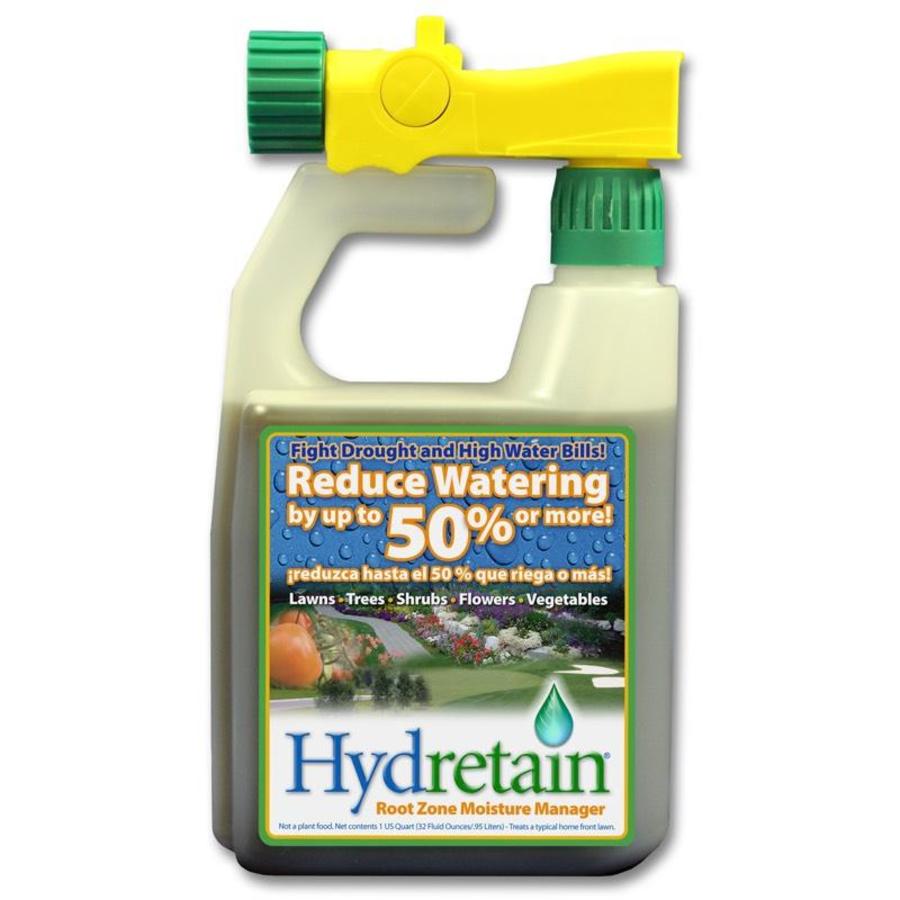 Form:

Liquid Ready to Spray

Made in USA?:

Yes

Manufacturer:

ECOLOGEL SOLUTIONS LLC

Max Coverage Area:

1

Planting Season:

Spring, Summer

Private Label:

No

Professional:

No

Size:

1 Quart
Hydretain RTS has Hydretain's root zone moisture management technology with a non ionic surfactant that is environmentally sound and a renewable resource that will improve soil penetration. This is designed to reduce watering by 50% for plants and turf. It is made of a new chemistry that is neither a superabsorbent polymer or a wetting agent. Hydretain attracts free water molecules from the air, acting like water magnets - this vapor is usually unable to be used by plants and goes back into the air. Hydretain uses this water vapor and turns it into a liquid form that transfers it to the plant roots. This product will help keep plants and turf alive and green. Hydretain saves water usage, lowers labor and cost and provides a greener outcome. This quart bottle comes in a ready to spray bottle that attaches easily to a garden hose.
Root zone moisture management technology
Non-ionic surfactant
Environmentally sound & renewable resource that will improve soil penetration
Designed to reduce watering by 50% for plants and turf
Keeps plants and turf alive and green
Saves water usage, lowers labor and cost
Ready to spray bottle that attaches easily to a garden hose
Additional Features
Instructions
Product Gross Weight:

2.750 lb

Product Net Weight:

2.700 lb

Product Height:

12.000 in

Product Length:

2.500 in

Product Width:

5.500 in
Application Method:

Spray

Battery Required:

No

Batteries Included?:

No