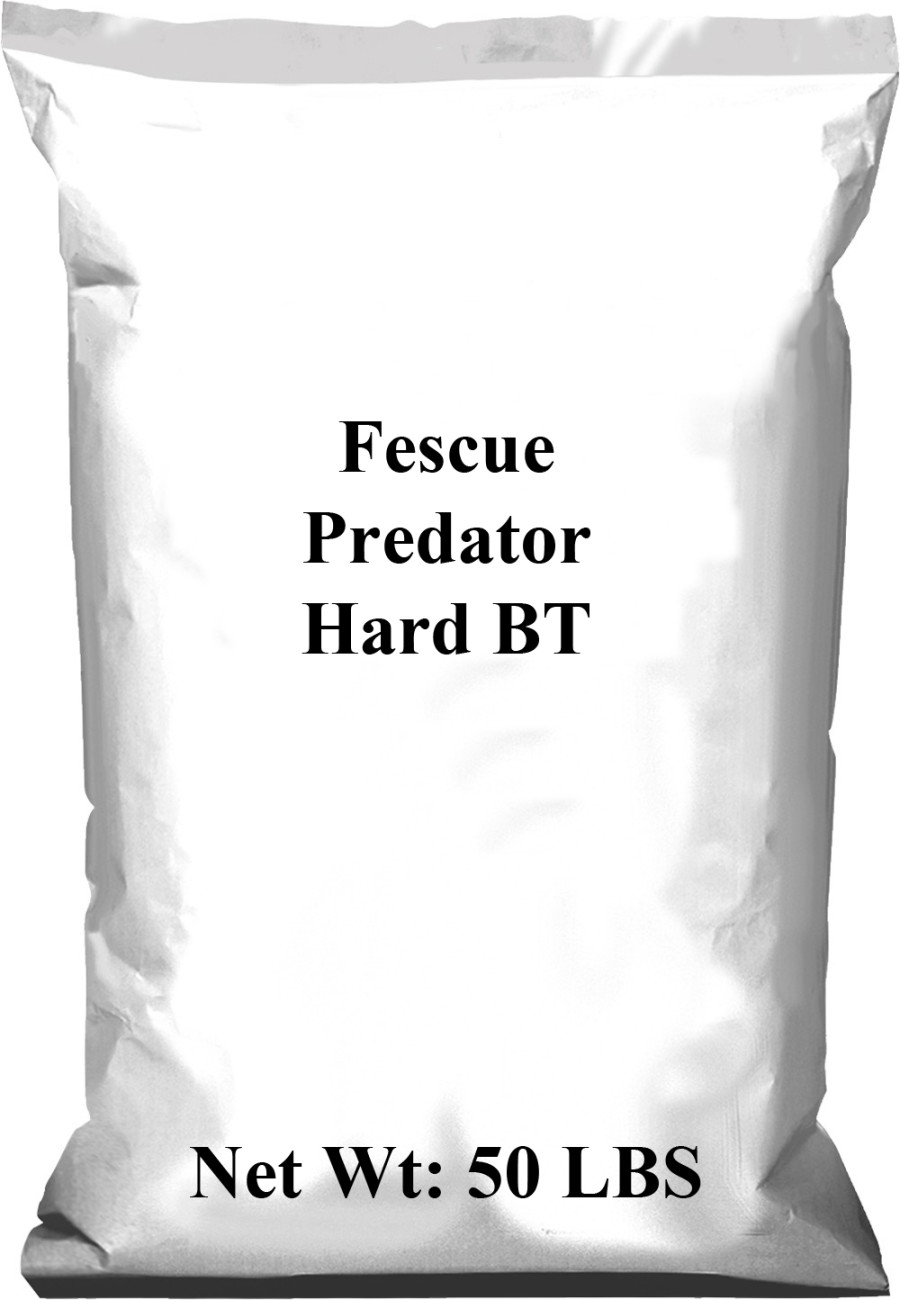 Made in USA?:

Yes

Manufacturer:

Central Garden and Pet

Planting Climate Zones:

3, 4, 5, 6, 7, 8

Planting Season:

Early Fall, Spring

Private Label:

No

Size:

50 Pounds
Predator hard fescue grass is an endophyte enhanced turf grass that requires less irrigation frequency than bluegrass, ryegrass and other fine fescues. Predator hard fescue grass (Festuca rubra ssp. commutate) is shade tolerant and is ideal for home lawns, parks, and high traffic applications. It exhibits good wear tolerance and resists hard use on athletic fields, and parks. Predator hard fescue is highlighted by its dark green color and moderately fine leaf texture. It has an early spring green-up and holds its color late into the fall. Predator also exhibits frost tolerance and winter hardiness, enabling its use into the northern states.
Additional Features
Ingredients
Instructions
Planting Specifications
Product Gross Weight:

50.931 lb

Product Net Weight:

50.000 lb

Product Height:

36.000 in

Product Length:

5.000 in

Product Width:

17.000 in

Seeding Depth:

Not exceeding 1/4 in

Seeding Rate:

Lawns, Parks: 8 - 10 lbs/1000 sq ft (3 1/2 - 5 kgs/100 sq meters)Roughs: 5 - 10 lbs/1000 sq ft (2- 5 kgs/100 sq meters)Athletic Fields/Parks: 10 - 15 lbs/1000 sq ft (5 -7 kgs/100 sq meters)Sod Farms: 8 - 10 lbs/1000 sq ft (3 1/2 - 5 kgs/100 sq meters)

Recommended For:

Hard Fescue
Use Instructions:

Cover seed to a depth not exceeding 1/4 inch (6.4 mm) and keep seedlings moist until well rooted. The first mowing can be expected after 30 days, or when the grass blades reach a length of 3 inches (76.2 mm) mow back to 2 inches (50.8 mm) until turf is established. Limited use of the area can be expected in 6 weeks. Predator can tolerate a mowing height of 1.5 inches (38.1 mm).
Days to Maturity:

7-21 days

Mowing Height:

3 in - 4 in