AU Sunrise Pre-Inoculated 50% CT, 1ea/50 lb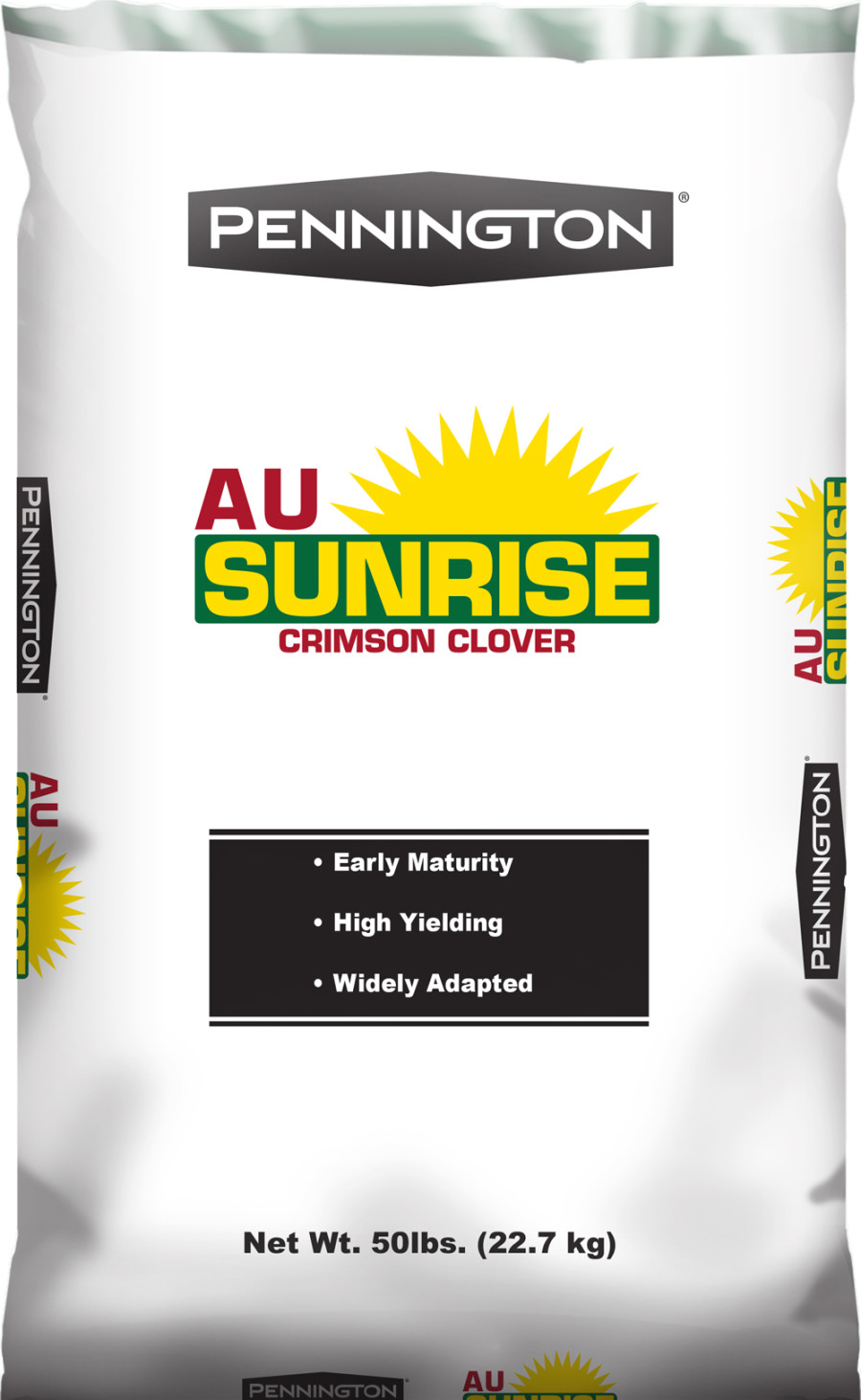 Animal Category:

Deer, Quail, Rabbit, Turkey

Manufacturer:

Central Garden and Pet

Planting Climate Zones:

1, 10, 2, 5, 6, 7, 8, 9

Planting Season:

Cool Season

Private Label:

No

Size:

50 Pounds

Style:

Au Sunrise Pre-Inoculated 50% Ct
Cool season reseeding annual legume. This cool season pasture forage helps improve grazing or hay quality, green manure crop, cover crop for conservation tillage, organic farming and habitat for pollinators. Very early maturing - 1 to 3 weeks earlier than most crimson clovers. Excellent reseeder that tolerates poorer soils and lower temperatures than many other clover types. Best for deer, turkey and rabbits and quail.
Additional Features
Ingredients
Instructions
Planting Specifications
Other Documents
Product Gross Weight:

50.931 lb

Product Net Weight:

50.0 lb

Product Height:

24.0 in

Product Length:

5.0 in

Product Width:

16.0 in

Plant Life Cycle:

Annual

Seeding Depth:

1/4 in - 1/2 in

Seeding Rate:

For pure stands: 20 - 25 lbs./A broadcast or 15 – 20 lbs/A drilled. In mixes: 12 – 15 lbs./A
Use Instructions:

MethodSeed can be broadcast over a clean prepared seedbed or drilled in with a no-till planter equipped with a small seed hopper. If broadcast on a prepared seedbed, cover the seed with a light disking or press the seed into the soil with a culti-packer or similar roller device. Whether broadcasted or drilled alone or in mixes, seed should be placed at a maximum depth of 1/2 inch. Planting crimson clover seed too deep can result in stand failure. Fertilizer: Soil testing is highly recommended. As a legume, AU Sunrise requires no commercial nitrogen fertilizer. Liming to a pH of 6.0-6.5 and providing adequate levels of potassium and phosphorus are necessary to ensure a productive clover stand. See your local county extension office for soil sampling assistance.Inoculant: AU Sunrise seed come pre-inoculated with selected Rhizobia strains of bacteria for optimal root nodulation and nitrogen fixation.Management:Grazing: Begin grazing when clover growth reaches 6-8 inches in height. For maximum productivity and utilization, use a managed grazing system whereby a 10-20 day rest period is allowed between grazings. Note: Bloat can be a problem for animals on pastures with a large proportion (>35%) of clover. Bloat-preventative supplement materials are recommended.For Conservation Use: When used as a green manure or cover crop for conservation tillage/organic production systems, terminate the crimson clover just prior to seed head development for maximum nitrogen benefit.
Days to Maturity:

1-3 weeks