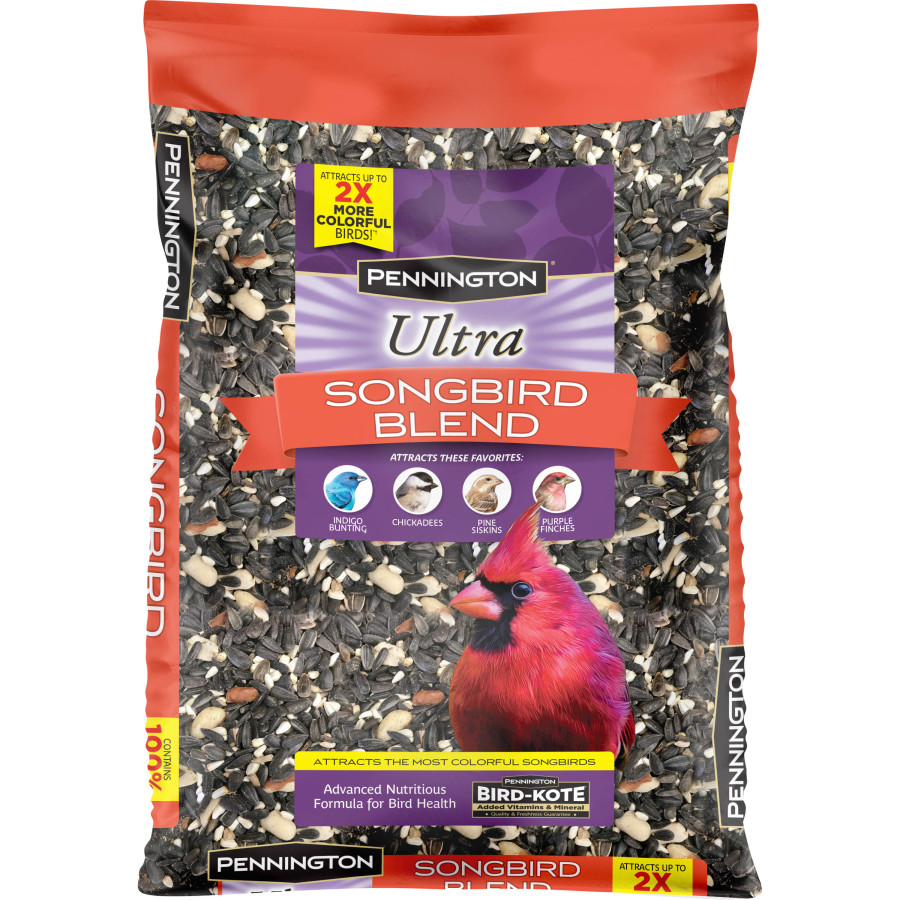 Animal Category:

Wild Bird

Made in USA?:

Yes

Manufacturer:

Central Garden and Pet

Private Label:

No

Professional:

No

Size:

14 Pounds
Enriched with Bird-Kote. Attracts most seed eating birds to the feeder, including cardinals, goldfinches, titmice, juncos, warblers, chickadees, jays, purple finches, grosbeaks and some crossbills.
Additional Features
Ingredients
Instructions
Product Gross Weight:

14.28 lb

Product Net Weight:

14.0 lb

Product Height:

22.0 in

Product Length:

3.5 in

Product Width:

13.0 in

Packaging Type:

Bag
Ingredients:

Black Oil Sunflower; Safflower; Peanuts; Striped Sunflower; Raisins; Dried Cherries; Vitamin A Supplement; Vitamin D-3 Supplement; Potassium Iodide; Vegetable Oil.